Cadence Homes Henderson NV
We Specialize in Cadence Homes Las Vegas
ℹ️ More Information
Cadence Homes for Sale by Type
🏠 Henderson NV Homes for Sale
Cadence Henderson NV Homes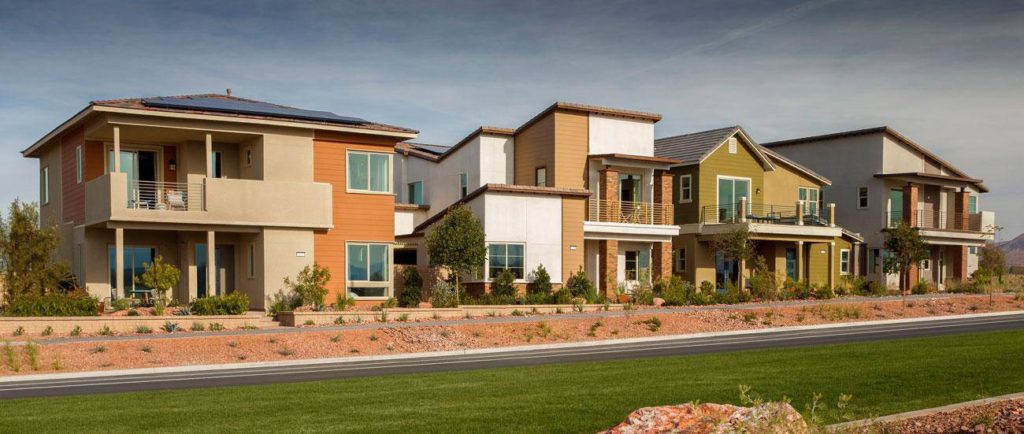 Located at the heart of Henderson, Nevada, Cadence is a 2,200 acre master planned community that was recognized as 12 top selling community in U.S by RCLCO Real Estate Advisors this year.
If Cadence Homes Henderson NV has caught your interest, you might also find similar properties worth exploring in Inspirada Henderson NV, Houses for Sale in Summerlin Las Vegas and Homes for Sale Green Valley Henderson NV.
VIDEO: 1-Story Cadence Henderson Home View
This is relatively new community in Henderson that attracts most homebuyers because it is a place that combines modern living with the whole natural surroundings. Here are several reasons that make people choose Cadence, the master planned community as their preferable community to move in.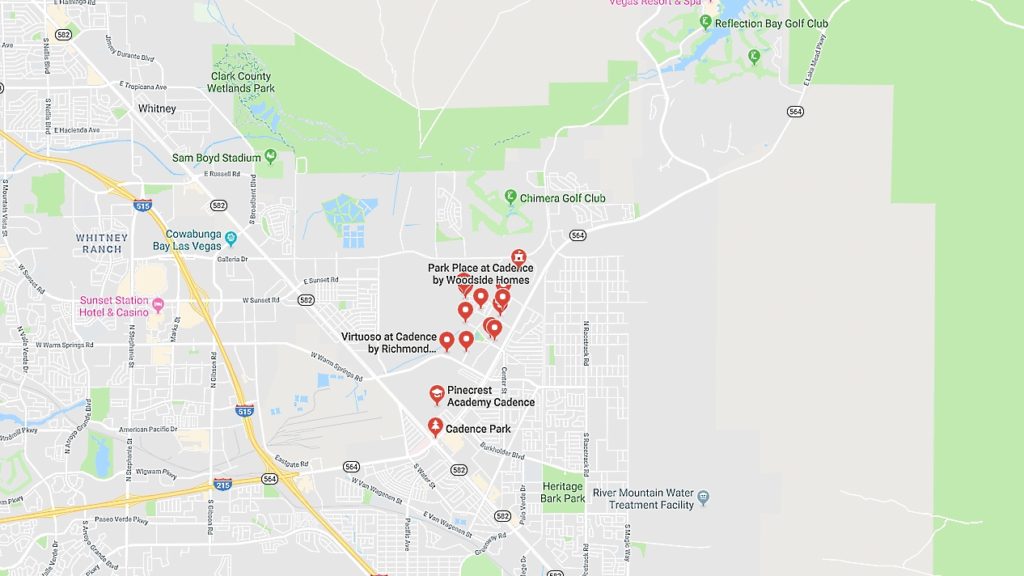 "Cadence is a 2,200-acre community with fantastic amenities. Built by multiple builders, Cadence give homebuyers a variety of options to choose from. By the time the community is complete, Cadence will have 13,250 single-family homes, ranging from 1,450 to 3,500 square feet.
This tree-lined community offers many amenities on-site and with being conveniently located in Henderson, it is minutes away from shopping at the Galleria Mall and The District at Green Valley Ranch.
Nearby, residents have access to Cowabunga Bay Water Park and Lake Mead Recreation Area. Plus, it is only a 20-minute drive to McCarran International Airport and the Las Vegas Strip." - Neighborhood Overview
A community emphasizing active lifestyle - Definitely Cadence is a master planned community in Henderson that was built with an aim to take the active lifestyle at a higher level. There are many recreational and sport amenities located at this community including walking trails, bike trails, more than 450 acres of parks, 100 acre of Sports Park and it is the only community in Henderson with free residential bike share program.
It is a program that allows residents to use bikes for free. By this, residents are having a great time with their neighbors, getting to know each other by biking around the amazing Cadence parks. Let's see some of the greatest Cadence recreational amenities!
Homes for Sale Cadence Las Vegas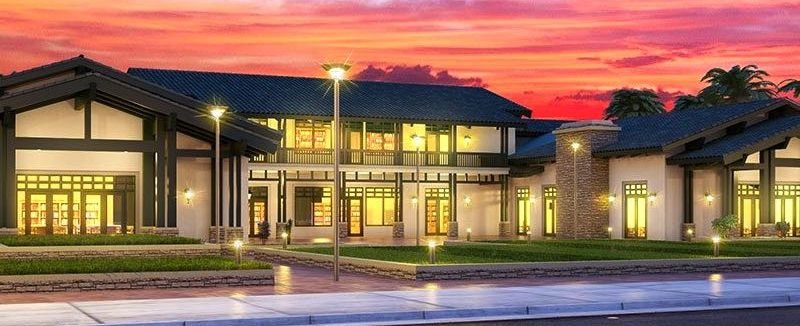 Cadence Central Park - This is one of the most amazing parks in Cadence. It is a 50 acre park filled with an amphitheater, awesome kid's playgrounds, six-lane lap pool, 2,000 square-foot splash pad, free Wi-Fi and few outlets. As most people are now working remotely, they can definitely take the advantage of free Wi-Fi and make this amazing park their daily office. There is also a picnic area and a pavilion so families can enjoy their lunch in nature. Since Cadence is a new community, the positive think is that this park is also suitable for people who want to relax without being in a noisy and busy park. It is a beautiful place where people enjoy the beautiful Southern Nevada scenery.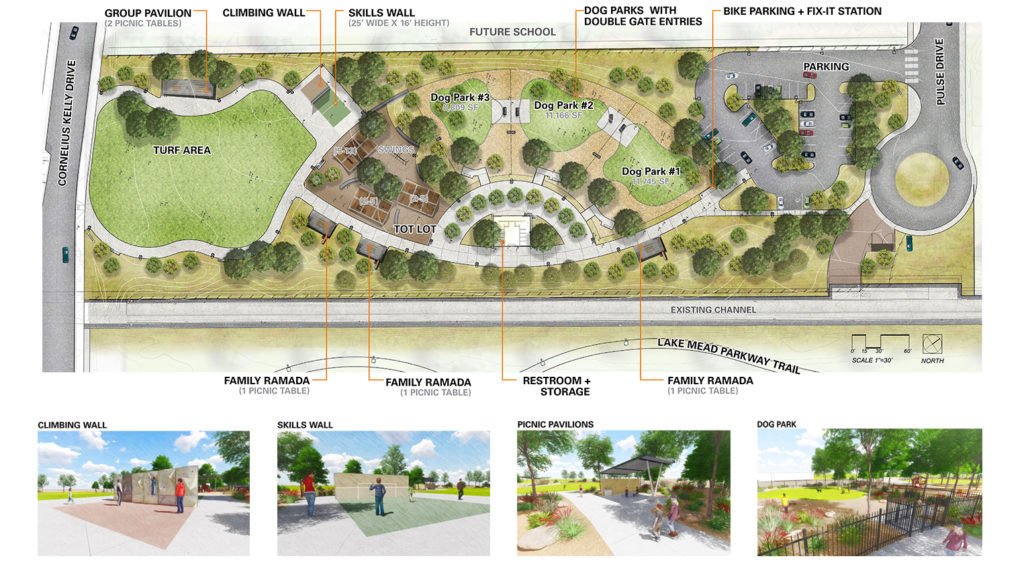 "This is a sweet little park in the brand new Cadence community in Henderson. With so few residents at this time, you pretty much get the whole place to yourself.
The features include a recycled water lake, a small playground, decent sized grass areas, and covered picnic tables (no grills though).
There is also a community social bicycle system whereby you can register to ride the available bikes. I visited the web site but didn't register, so I'm not sure of the costs involved." - Yelp Review
Fitness Court - In order to make world class fitness free for everyone, in June a brand new Fitness Court outdoor gym was opened in Cadence Central Park. This is a very unique bodyweight training system suitable and designed to meet the needs of people of all ages. The Fitness Court is designed to accommodate around 28 people exercising at the same time and it includes 30 pieces of fitness equipment.
Dog Parks - Cadence is a community that cares about the needs of every resident. For dog residents, the community has several dog parks built where dogs and owners meet and get their pets to exercise and socialize with other pats.
Lately, three dog parks were built near Lake Mead Parkway and Cadence Crest, one for large dogs, one for small and another for grass recovery. It is amazing to live in a community that realizes that dogs are part of a family, and Cadence does that.
Cadence Community Las Vegas

Nearby the Cadence area there are two great golf clubs located, for everyone who enjoys this sport. The Reflection Bay Golf Club and the Chimera Golf Club are the ones mostly visited by Cadence residents.
Reflection Bay Golf Club - Designed as a prestigious Jack Nicklaus Signature Design, the Reflection Bay Golf Club is located at one of the most unique and luxurious residential resort communities, the Lake Las Vegas. This court was built in 1998 and played host to the Wendy's 3Tour Challenge from 1998 to 2007. The Reflection Bay Golf Club is known as one of the top golf courses in Las Vegas, Nevada. It is a club that offers something for everyone, including great golf club constitution and outstanding views of the lakes and the mountains around.

"Gorgeous golf course designed by Jack Nicklaus. Lots of challenging holes with tricky bunkers and water. Great views of The Lake and surrounding hills. The clubhouse is well appointed with a nice Locker room and well stocked pro shop. The grill had good food and drink The carts have GPS and you can order food To be ready at the turn. Everyone that worked there was friendly and helpful." - Yelp Reviews

"Played this course on 1/14/18 with a 10:50 tee time. When I arrived, realized I forgot my drivers license, but young guy in pro shop was nice enough to give me resident rate of $50 with only my neighborhood "Inspirada" ID card. All staff working the parking lot, beverage cart and starter were all accommodating and professional. Practice area isn't the greatest, seen 2 putting greens, the larger one of 2 was closed due to maintenance. Driving range was small and simply hitting into net from about 20 yards away. Carts do not have GPS (I don't care). The course was in great condition from 1-18. All greens were smooth and in great shape. Pace was wonderful, never seen the group in front. Favorite holes were 17 and 18 (finished par, par). Great views from most holes, with decent elevation change.
When in Vegas, I normally try to play new courses, with the exception of Revere, but Reflection will def be included in the rotation from here on out." - Yelp Reviews

"We were aware that the course had been closed for some time and recently reopened so we had tempered our high hopes going in. Not too worry. It was in wonderful condition. Early Friday tee time so we (2-some) played in 3 hours (played through a 4-some on the 4th hole). Greens were in great shape and running fast. Bunkers in great shape also. Tip: do not need driver on #7. I was playing the Black tees and drove it through the fairway and I'm no Bubba. The reception was good and they even offered us a rate lower than we had booked online. Loved the place and will return." - TripAdvisor
Chimera Golf Club - Designed in 2003 by Ted Robinson, the Chimera Golf Club is another golf club close to Cadence, providing awesome views of the Las Vegas Strip and the surrounding mountains. It has fast become one of the Las Vegas favorite golf clubs due to the great maintenance and conditions.

"Enjoyed the12 holes I played. Good condition considering water restrictions and end of June. Starter on the back 9 was the most pleasant and helpful starter I've ever met. Long silver/white hair. Don't let that guy get away . Service was a very young group and could use some oversight. No help with clubs or directions, sitting in carts and seemed to not enjoy the job. On the back 9 ran into a foursome and a three dome in front of them. Took an hour 10 to complete 3 holes . I called it a day. Really liked the layout as it was challenging and rewarding." - Trip Advisor
"Have played here in the past when the course was under old management and was called Tuscany.Minimal changes which in this case is a very good thing."Course is in fantastic shape. Greens roll true (they are a bit slower than you would expect so putt a bit harder than you would normally expect). Course plays very fair even for high handicap players as long as you pick the right tee box. Much credit to the starter- when we arrived for a 10 am tee time, we were actually early by a half hour or so. Unfortunately, a large group had scheduled a shotgun tournament for earlier in the morning and all groups were being held up 20 to 30 minutes. You can only hit so many range balls and practice your putting for so long. The starter wisely slowed all the groups, including us, a bit more at the first hole. The end result was a very smooth round with no delays at any tee box nor anyone pushing us from behind. A later start but still about a four hour round. Range balls and carts are included in cost of the round." - Trip Advisor
Great Location - As everything is moving around activities and being active here, Cadence is known as the paradise for outdoor lovers, so this master planned community has a great location to many other outdoor sports areas.
Places such as Lake Las Vegas, Cowabunga Bay Water Park and, as well as Galleria Mall at Sunset, The District at Green Valley Ranch, are all very close to Cadence. Therefore, Cadence residents have easy access to some of the most prominent attractions in Nevada. Moreover, since this is a community located in Henderson, it means that residents have easy access to the fabulous Las Vegas attractions, they are 20 minutes away from McCarran International Airport and 30 minutes away from Lake Mead National Recreational Area.
"First visit of the year and it was a fun one! I get season passes every year. This place is a blast! Fun rides and food, the kids never get tired of coming here. Living in sin city with kids the water parks are a must for the kids to cool down and have fun. Season passes are definitely worth the price to be able to spend unlimited time here during the summer. Also this year when you get a season pass you get free admission to their Christmas wonderland!! Just know you can't bring your own snacks but you can bring water and don't forget the sunblock. If you can afford to get the season pass I recommend upgrading to a plus pass. The plus pass gives you free parking (instead of paying 7$ per visit) and you can also bring a friend on be a month." - Yelp Review
"Best way to cool off in the miserable heat? Water park of course! I've been to Vegas twice previously, but never found the right time to come to Cowabunga. Bought tix online and off we went in a lyft. I always maintained a general rule about coming to amusement/water parks when they first open up for the day. It is so less crowded, especially on a weekday. Loved all the slides we went down. Locker rentals start at $10 for the whole day. Neat system of printing out wristbands to open the locks. I totally recommend this water park." - Yelp Reviews
Cadence Community Homes for Sale in Las Vegas
"Today my wife and i visited LENNAR Model Homes at Heritage in Cadence, Henderson Nevada. This is a +55 Community. Our lift driver dropped us at the wrong location of LENNAR model homes. New Home Consultant Jonathan Coley, politely offered to drive us to the other LENNAR Model Homes office (approx. 2 miles) and then stayed with us to walk us through the two model homes we wanted to see. He explained LENNAR's pricing structure regarding upgrades. Compared to other Home builders LENNAR model homes prices include what you are seeing in the model home structure itself. Mainly the only option upgrades for us to choose was Kitchen Cabinets and flooring. e.g. all windows had blinds, this is included in the price. Jonathan then took us back to the correct sales office and introduced us to the Manager of this section in Heritage; Laurie Swisher. Laurie then added additional / clarifications to each of our questions. It was a great experience, both for myself and my wife as we felt at ease and comfortable discussing all the things that are provided by LENNAR and what the future expansion of services at Cadence will be." - Yelp Reviews
Contemporary and Modern Home Designs - Cadence is a master planned community that offers brand new homes with modern and unique designs that meet the needs of today's homebuyers. There are a variety of home designs that meet every taste mainly from four major home builders. There are many homes suitable for both single and large family leaving. For example, there are single person homes, town homes, condominiums and huge luxurious homes a variety of floor plans and architecture styles to choose from. Therefore, people looking to purchase a home at this area, have a variety of options available to choose the most suitable home design, that meets their lifestyle needs and budget.
Community - Definitely, Henderson was one of the first cities that presented the true idea of an enjoyable master planned community. So, master planned communities started becoming most desirable places for new homebuyers. Master planned communities are truly caring places to live in. For example, purchasing a Cadence home regardless of the square feet means that the buyer is not only buying a place to just move in, but the buyer is investing in a friendly and comfortable environment for the whole family.

"Henderson is a surprise for those that are new to the Valley and it is quite a pleasant surprise, even to some Las Vegas residences. How it has grown! Different reasons to live here as many different lifestyles there are. We have more likeness and similarities. Not far from the city strip that brings people from all corners of the world together in the desert. Friendly, welcoming community, with extensive trail systems. The spring time has offered an easy, comfortable setting and also holds truth as a warning that the comfort simply wont last before the summer heat cranks. Something for all variety of ages, people, animals and interests! Join a club, a church, an exercise class, take a hike with a rescue team, pick one of a handful of museums, learn to sew or crochet, visit a spa, go to a local market, gamble if you wish but the "other" list of things to do in this area is far from limited. Beautiful it is in Henderson Nevada." - Niche Reviews
The development and improvement of master planned communities brought a great emphasis for having amenities available supporting active and healthy lifestyle. Cadence, the fastest growing and top selling master planned community is definitely a community for homebuyers looking for places to suit their active lifestyle, and at the same time to have places available in the community to gather with family and friends by enjoying in the great natural surroundings.
VIDEO: Cadence Henderson 1-story Homes View
If you are interested in quick move in homes in this area, contact us for more real estate related information and the terms and conditions of making a purchase. There are many property options located in the heart of Cadence within the Las Vegas Valley, including Lennar home, Richmond American home, Toll Brothers designs, and woodside homes. This age qualified community also features a 50-acre central park, which is a great feature for those who want to buy a home near outdoor amenities.
Searches Related to Cadence Homes Las Vegas
Henderson nv homes for sale
Tuscany henderson homes
Calico ridge homes
_
We specialize in Cadence Henderson NV Homes
Call - 702-882-8240