Las Vegas Neveda Property Tax
Posted by William Margita on Friday, August 18, 2023 at 5:32:50 AM
By William Margita / August 18, 2023
Comment
🏠 Las Vegas Homes for Sale
Las Vegas Nevada Property Tax is among the lowest in the United States making it a huge factor in saving money and cutting overhead. If you currently own a home anywhere outside of Nevada you should compare what you pay to what Nevada residents pay. Also note that Nevada has a big "0" on state income tax. That's right, no state tax on personal income. The savings can be so large that most people can change their entire lifestyle by moving to Las Vegas.
EXAMPLE CALIFORNIA approximate taxes on a $500K home in metro area can be $6000 NEVADA approximate taxes on a $500K home is metro area is apprx $3000 and may get a much larger & newer home for the money.
ATTN: DO NOT Trust Online Calculators Instead look on any property listing for the "Annual Property Taxes". Yes, it's kind of hard to find the first time - but follow this red line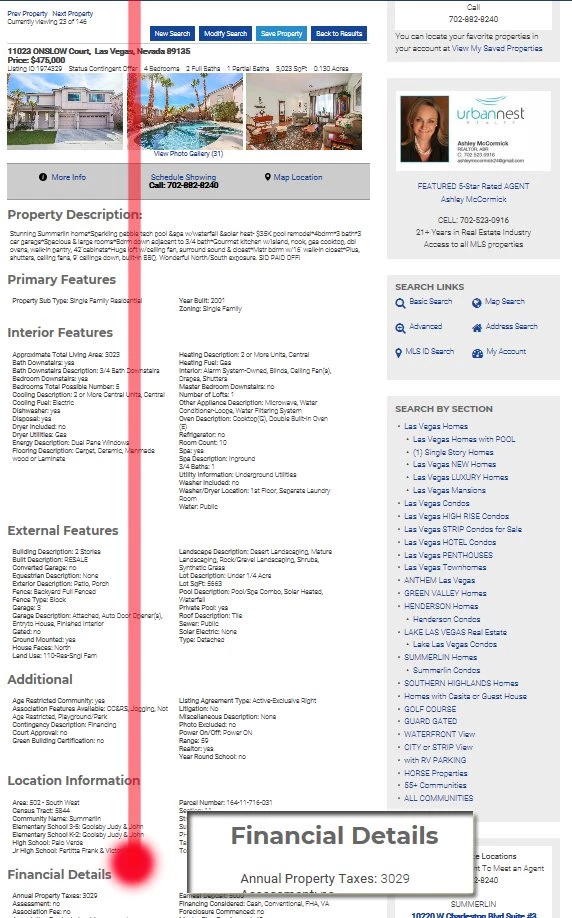 We challenge you to compare your current property tax to Las Vegas Nevada. look on any property listing for the "Annual Property Taxes".
all property taxes can be verified with the County Treasure office
Las Vegas Property Tax
& Other Taxes
Let's All Join The Raiders
First, we have to revisit the largest tax advantage of moving to Nevada and that is the "0" state income tax. Some people will make Millions by moving to Las Vegas like Derek Carr, quarterback for the NFL Raiders. Believe it or not, Carr stands to net more after taxes off a $20 million Nevada salary in 2019 ($11.54 million) than he'll take home from a $22.5 million California salary in 2018 ($11.15 million).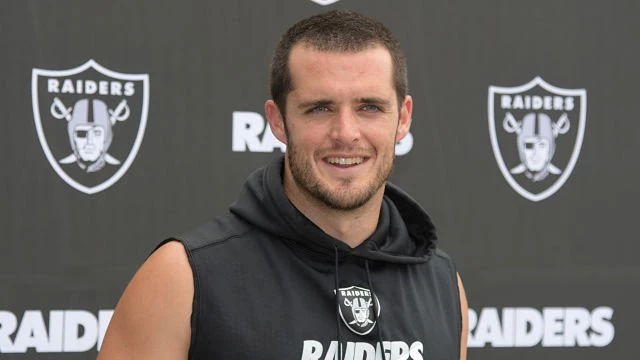 Given the structure of Carr's deal, the move will save him approximately $8.7 million in taxes assuming a 2019 move, according to Robert Raiola, a certified public accountant and director of sports and entertainment at PKF O'Connor Davies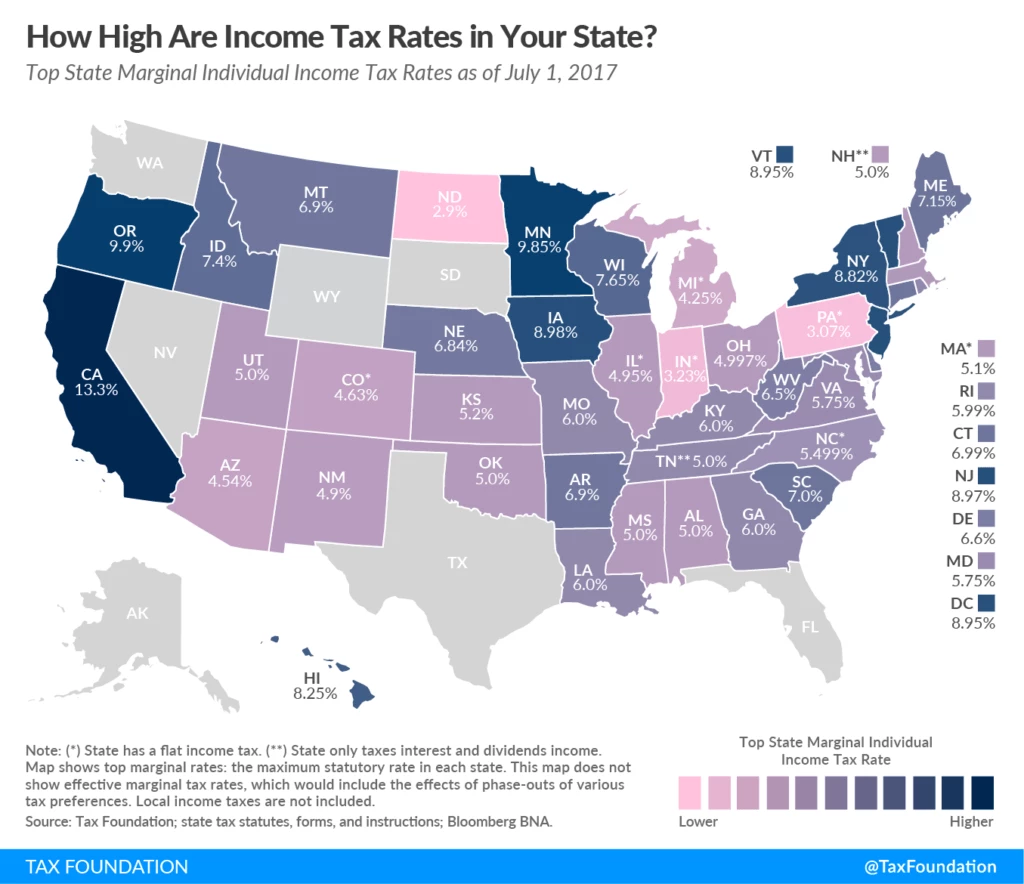 What About the Average Person or Retiree?
Retirees are trading in high taxes in California among other states and embracing master planned communities such as Sun City where they can get over 80 activities, a pool, club house and much for and still be saving money. If you are wondering why Las Vegas remains to grow at such an unprecedented rate, its because most Americans can no longer afford the high cost of living + taxes in their current state.
It's Not Just People Like You - But Corporations
The state has no corporate income tax, which has helped it attract tech companies and start-ups from high-tax California. Many companies take advantage of the lack of a corporate income tax, and Las Vegas in particular is attracting start-ups through the efforts of Zappos' CEO Tony Hsieh's Downtown Project. In 2010, per capita property tax was $1,297, and combined with all other taxes, the per capita state and local tax paid was $3,297 according to the Tax Foundation.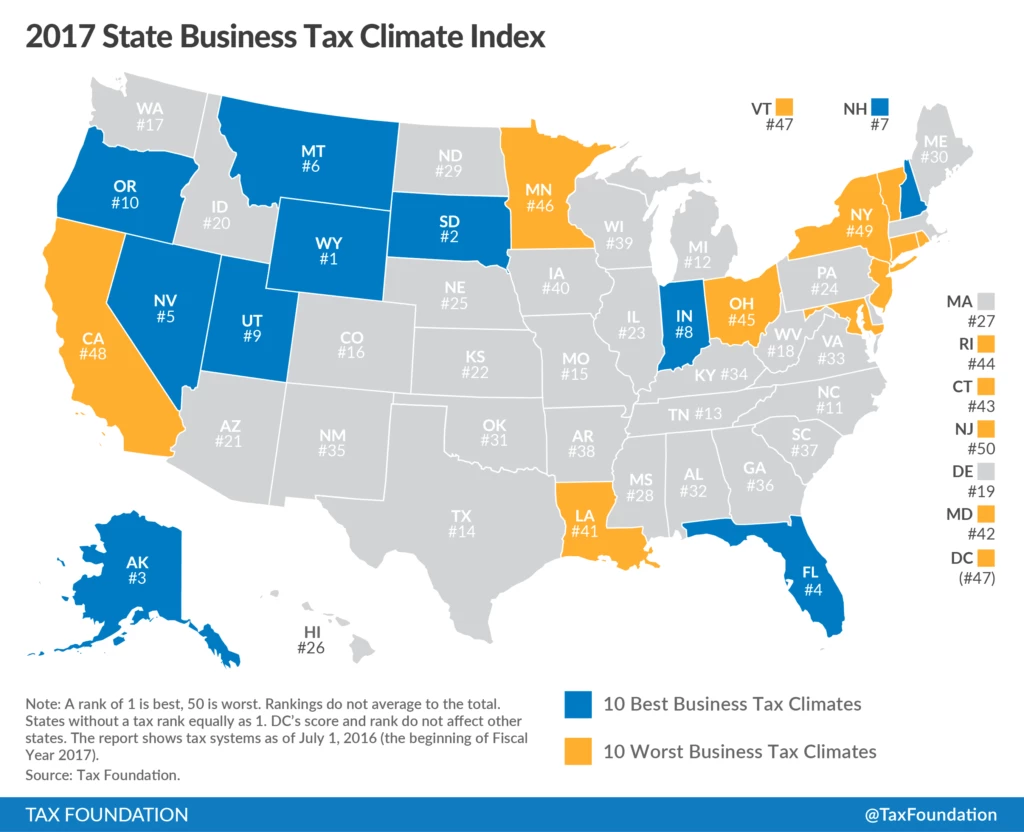 Moving to Las Vegas Is Affordable
Since Las Vegas has no shortage of space — and plenty of money flowing in from the tourism industry — living in Las Vegas is surprisingly affordable compared to what you'd experience in other major cities.
As we've already mentioned, home prices are low — and there's no state income tax. What we haven't mentioned is that the cost of electricity in Las Vegas is well below the national average.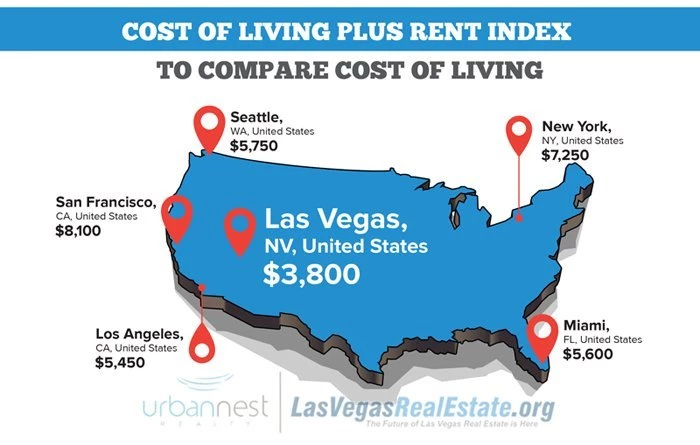 Property taxes are reasonable, but it is just another added bonus to moving to Las Vegas or Nevada. When you consider job offers before moving to Las Vegas, take the low cost of living into account. While the average wages in Las Vegas tend to be lower than in some other areas of the country, you'll also have a lot of that money still in your pocket after you've paid your bills compared to say California, New York or Hawaii.
We Specialize in Relocating Clients to Las Vegas Call 702-882-8240