5+ Best Neighborhoods in Las Vegas
Posted by William Margita on Friday, August 18, 2023 at 5:34:14 AM
By William Margita / August 18, 2023
Comment
Read this entire article 2Xs with 5 great maps and resources
VIDEO: 5+ Best Las Vegas Neighborhoods
Have a Question about Buying or Selling? Call: 702-882-8240
---
Best Neighborhoods
4. Lake Las Vegas
5. Boulder City
3 Best Las Vegas Homes Deals Today!
What is the Best Neighborhood in Las Vegas to Live?
If you ask the Las Vegas locals, the debate is usually the EAST vs. WEST rivalry between HENDERSON and SUMMERLIN. We will break down each and also include Southern Highlands, Lake Las Vegas, and the often-overlooked Boulder City.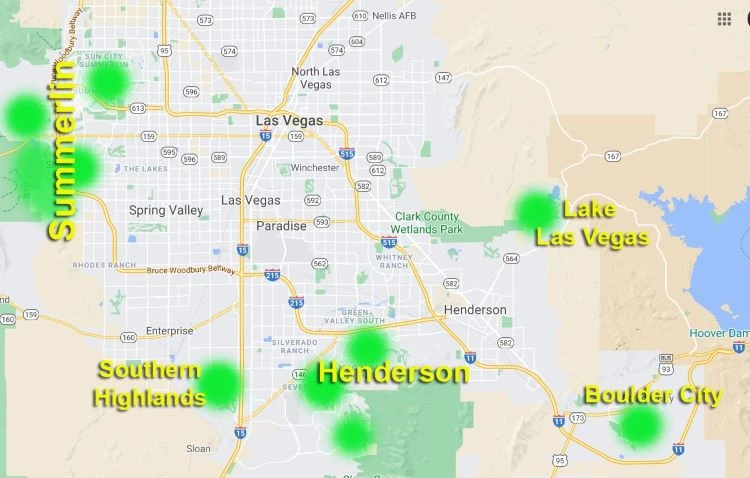 What's great is all 3 Communities offer everything from affordable condos from $150K, to townhouses from $250K, houses from $300K, and even Mansions over $5 Million.
Best Neighborhoods in Las Vegas FAQs
The Best Neighborhoods in the Las Vegas NV Area
This above map is based on many factors, including sales, crime reports, local polling, and access to amenities. Make note that these are not the most expensive neighborhoods in Las Vegas.
They are in a master planned community
They have a network of walking and biking trails
They have greenbelt areas, parks, and recreation to include water effects or pools.
They are close to shopping, cafes, and restaurants.
I will also break down probabilities for families, single people, and retirees. Singles may want to consider Las Vegas strip condos for sale Retirees may want to consider Las Vegas Sun City Communities
each neighborhood is broken down below with more detailed info and images. (you don't want to skip the detailed info if you're a serious buyer)
Migration of Las Vegas $1 Million Plus Luxury Home Buyers Over Last 50 Years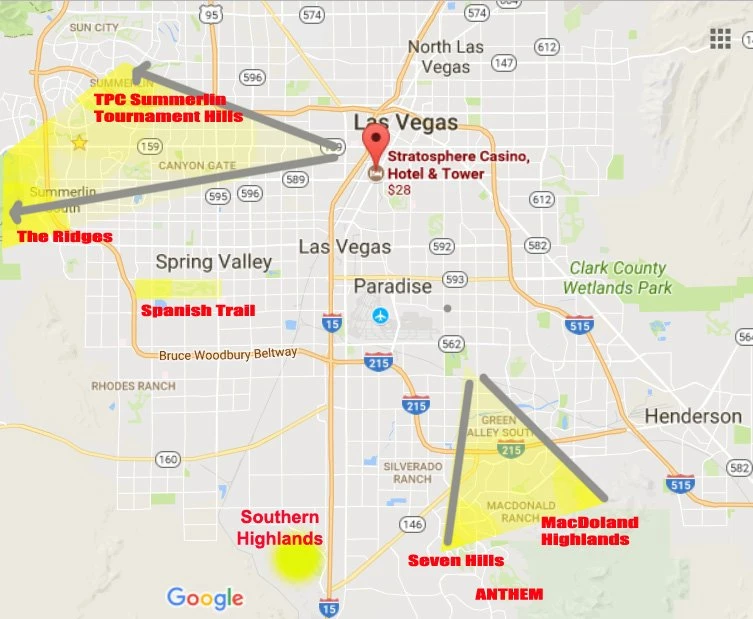 If you look at the 1st map, you will see that The Best Neighborhoods in Las Vegas are right in the middle of the migration path for the last 50 years.
What side of town is closer to your friends, family, and work?
There has to be that one anchor that is going to attach you to one of the top-ranked communities. If it is not family, friends, or work – then maybe it is a favorite gym, yoga studio, or walking trail. Las Vegas is actually ranked #1 in the USA as the safest place to live from natural disasters. I wrote an entire article with the facts and data, and you can read all about it.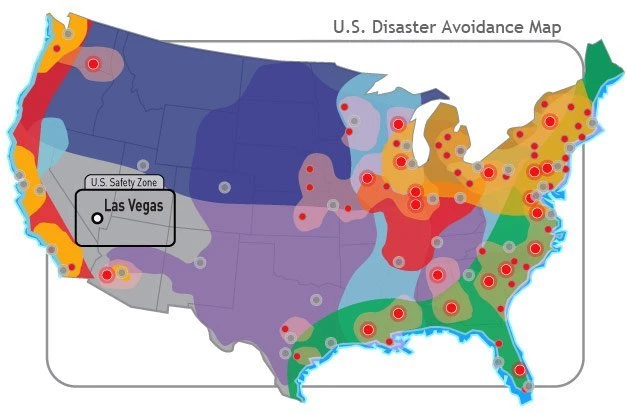 ---
SUMMERLIN Ranks #1 in NV for Best Master Planned Communities
Best Neighborhoods in Las Vegas for Lifestyle
Not only does SUMMERLIN rank #1 for Best Communities in Nevada, but it is also #4 in the USA and has been a TOP 10 Master Planned Community worldwide since 1995. No community has possibly won more awards or has been more recognized as what is possible.
SUMMERLIN is huge, and with so many neighborhoods to choose from, it can get a bit confusing, but based on local opinion, there are 2 main hubs one may want to consider.
TPC Summerlin Round About: This is the first original part of Summerlin that expanded in 1995 and is still among the favorites for locals as it also has some of the best walking trails and parks. As a point of reference, I would say anything within a 1-mile walking distance of Summerlin Library.
Downtown Summerlin: Not only retail shopping and cafes but the large TruFusion Yoga Studio & on Charelston, the LIFETIME FITNESS.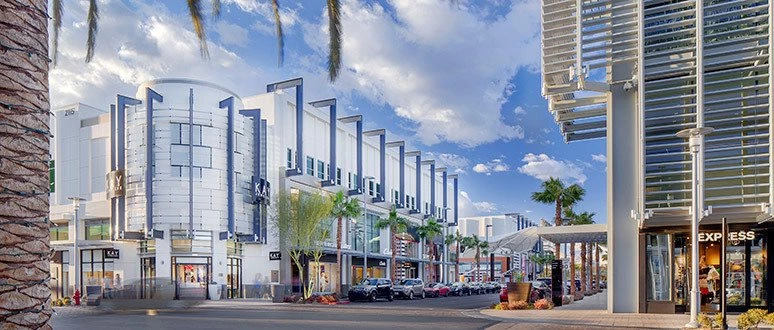 Queensridge is not officially in Summerlin but right on the border and is an honorable mention as it is a master-planned community that many have come to admire as they pass the big Horses at the gate.
What are the Safest Neighborhoods in Las Vegas?
The Best Neighborhoods in Las Vegas have gated or Guard Gated entrances, thus making the environment safer for families and their belongings.
HENDERSON, NV, ranks #1 for safest city to raise a family by GoodCall, and #2 by Forbes. I wrote an entire article on this, and you can read it by clicking above. However, the problem with the data is that Summerlin is part of the actual city of Las Vegas, while Henderson is its own city.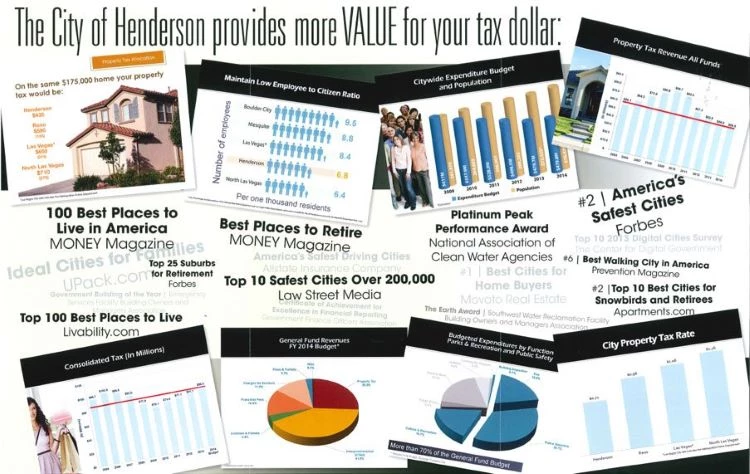 To see more of Henderson schedule tour, we can meet at our office in Henderson.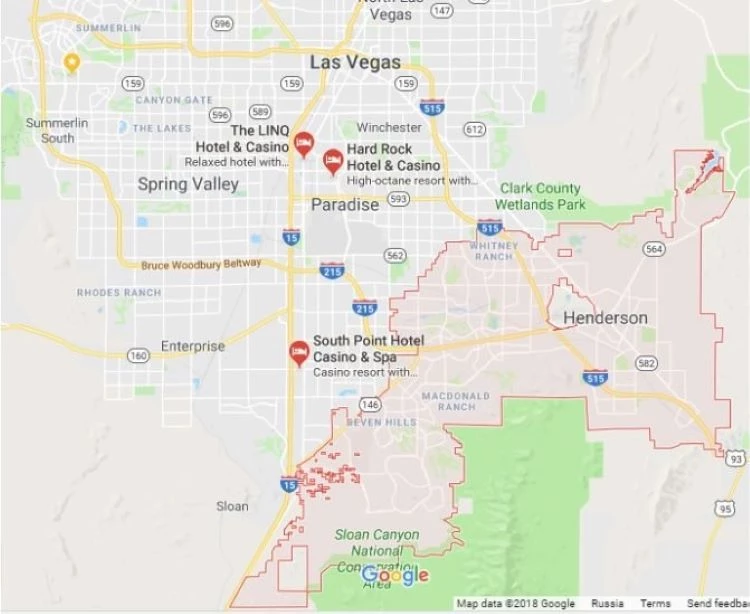 Green Valley Ranch in Henderson is popular due to close access to Lifetime Fitness, The District, and the Green Valley Ranch Resort and Casino. There are lots of little shops around the District at Green Valley Ranch.
Henderson Homes
Why Choose Las Vegas as Your Home?
Las Vegas is a vibrant and ever-evolving city full of exciting activities, stunning sights, and great living options for those who come to call it home. Before taking the plunge and purchasing a house in any area, it is best to be informed about the best areas to live in Las Vegas – from Summerlin's modern homes to Lake Las Vegas' safest neighborhoods. From amenities and conveniences available to home values and future real estate developments – it's best to be informed when searching for the perfect property in Vegas.
For those looking to move to a new house, it's essential to consider all the factors that best align with their lifestyle and preferences. Therefore, we've analyzed the best neighborhoods to live in Las Vegas, from Henderson to Southern Highlands, to help readers make the best decision regarding their future home. So whether you're looking for the best areas to live in Las Vegas or want to know about Las Vegas' safest neighborhoods, keep reading to find out how to determine the best places to choose for you home.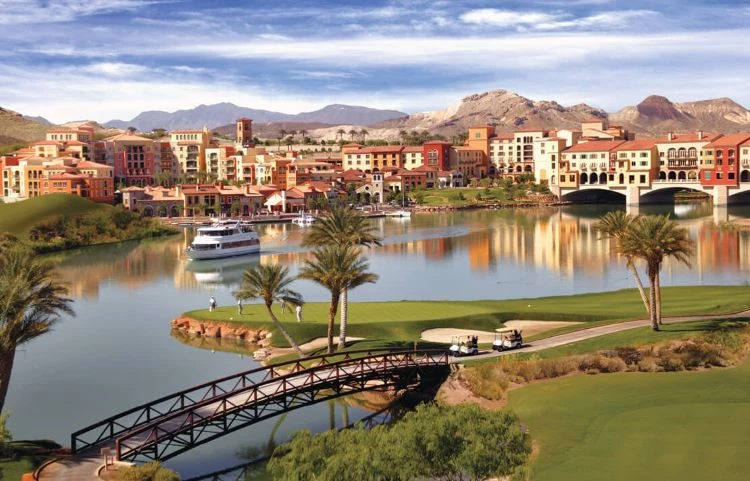 How to Determine the Best Neighborhood
Before going further into looking for the perfect property, deciding on the location could be the most difficult and most important decision buyers make.
Lifestyle
First and foremost, before starting to look for a house, it is important to feel if the location fits the individual's current needs and lifestyle. Apart from how beautiful the house can be, if the neighborhood does not support the lifestyle, people can easily become unhappy and monotonous.
VIDEO: Lake Las Vegas Overview
Amenities and Conveniences Available
Depending on individual preferences and daily activities, it is crucial to be aware of the amenities and convenience available in a certain neighborhood. Check if the neighborhood has amenities such as parks, community centers, recreational activities, and attractions.
Boulder City Homes
Southern Highlands Homes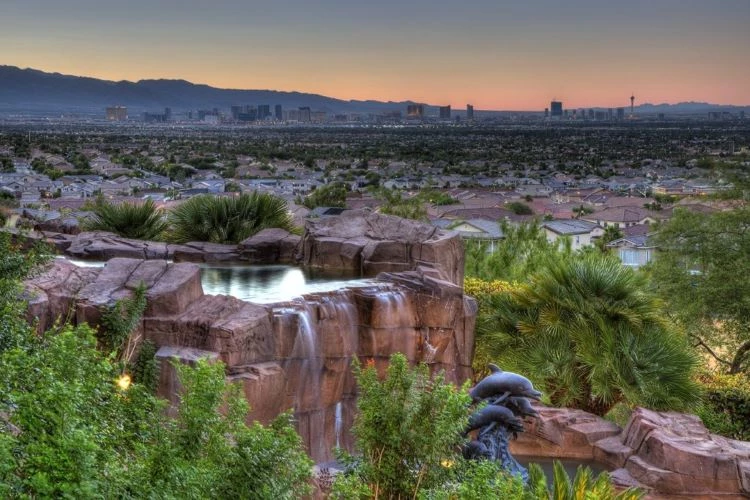 Home Values
Knowing the fact that the real estate market is in constant flux, it is important to be aware of some factors including home price values, resale value, or the time of how long are the homes on sale.
Family Friendly Community
It is important to check if there are lots of families around the neighborhood. Especially for families with children, this is a great advantage as kids will have great opportunities to socialize with peers.

City Services
Another indicator that characterizes a neighborhood is good city services. Before moving to a new location, it is important to check whether the place has in order some crucial things, such as picking up trash, cleaning and maintaining streets.
Future Neighborhood Developments
It is important for homebuyers to be informed about neighborhood developments as major economic developments do change neighborhoods dramatically, either positively or negatively.
3 1/2 Projects in Las Vegas That Cost Over $10 Billion to be Completed by 2020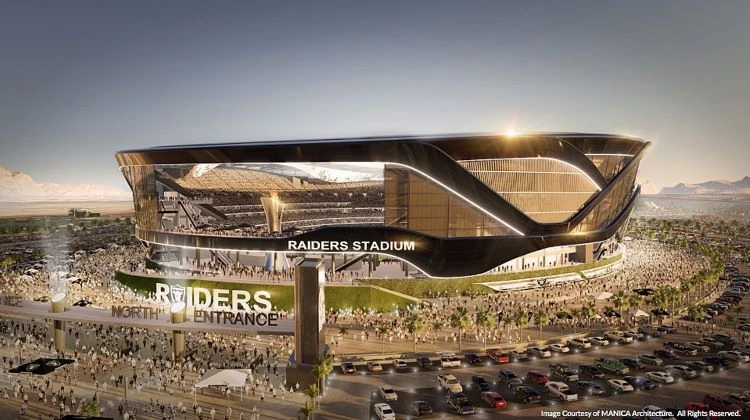 With the new Raiders Stadium going in – communities like Southern Highlands, Inspirada, and Seven Hills have gained plenty of attention.
Why Are You Moving to LAS VEGAS?
If you decide to live in Las Vegas and you're looking or high rise condos or single family homes, consider areas such as the Spring Mountains, downtown Las vegas neighborhoods, near the Red Rock Canyon, Rancho Charleston, the Arts District, or the Las Vegas Valley in general. When buying a home, consider the best Las Vegas neighborhoods, as well as crime rates and the average cost of living.
Let us help you find the Best Neighborhoods in Las Vegas so you can decide which is best for you and narrow down to your next dream home.
Call Us 702-882-8240
*agents are not allowed to steer buyers into any one community or house. It is ultimately up to the buyer on where they wish to live and what they feel is best for their individual lifestyle.