#1 Safest City in America to Raise a Family
Posted by William Margita on Friday, August 18, 2023 at 5:25:51 AM
By William Margita / August 18, 2023
Comment
The Quest for Finding #1 Safest City in America to Raise a Family in the USA for 2021 Leads to Henderson, NV
The "Safest City in the USA to live and raise a family" has become a common online search due to all the recent violence in schools and in random public venues. Who would have thought that a city that borders LAS VEGAS - AKA SIN CITY would be listed int the top 10, 5 and even number 1 spot among research companies all looking for the answer. Henderson has been climbing the charts since 2011 and ranked #1 in 2017 with Goodcall and #2 with Forbes, with 2018 as a top 1-10 contender with 10+ other sources.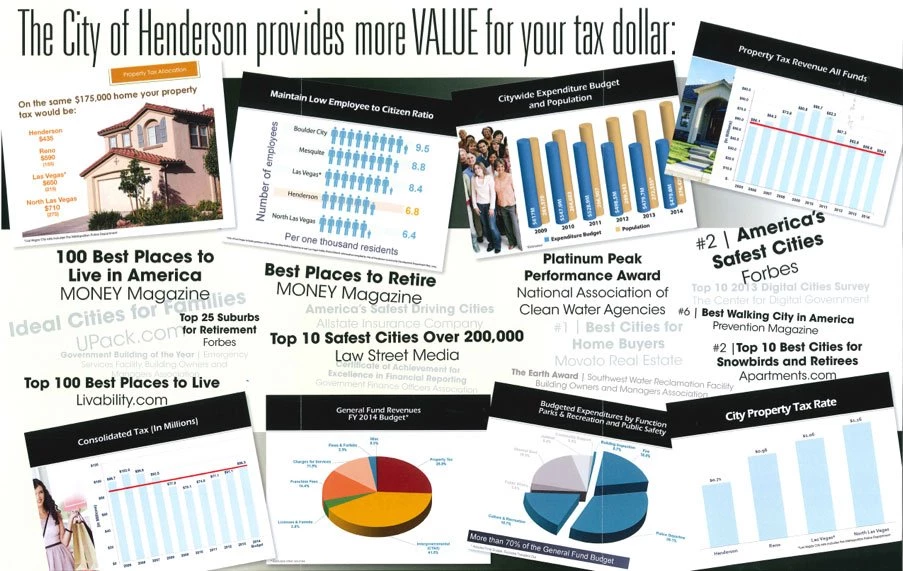 read entire article and see images
Every-night in Las Vegas, we as a city, put on the largest party for 43 million tourist a year from conventions, bachelor party's, bachelorette parties or simply just parties, shows and an environment for people to come and be entertained or become the entertainment. On a whole - our job is to wake up every single day. Hit the 'RESET' button and get ready for the next group of party goers. As a global brand we are known as the go to city for fun, excitement, weddings and now safety.
Everyday Las Vegas Henderson is preparing to provide the safest environment not only for tourist, but the locals and their families.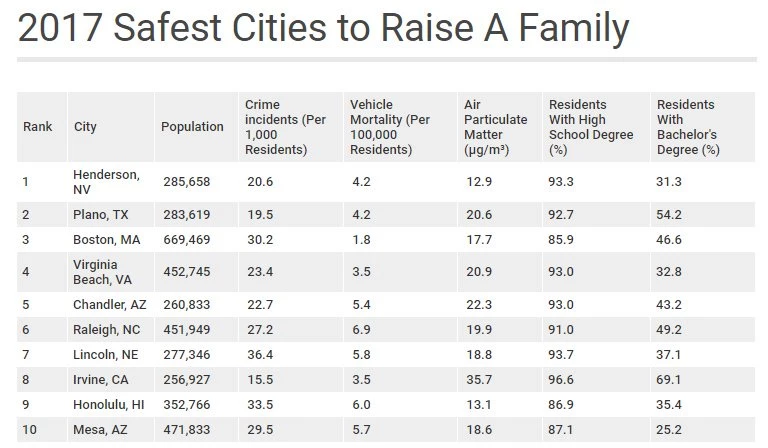 Why Is Henderson NV the Safest City?
I have lived near or in Las Vegas my entire life, and as a career real estate agent I think the simple answer is that on the Las Vegas Strip - "We" the locals deal with a globally diverse crowd every day and when we go home .... we strive for peace, quite and a family lifestyle. Drive 3-5 Miles from the strip in any direction and we have some of the best family master-planed communities in the world. Summerlin , to the west of Las Vegas, has been world wide ranked since 1995 every year for its affluent master planned community. However, it's Henderson that gets the over marks for value, cost-of-living, retirement and safety. Henderson is located less than 20 miles from Las Vegas and it has more than 282,000 residents, which makes it the second largest city in Nevada. Even with such a large population, the city has gained numerous rankings for being the safest city in the United States. According to Forbes, Henderson is ranked #2 for safety, thanks to it's low car fatality, low poverty rate of 7% and low violent crime rate.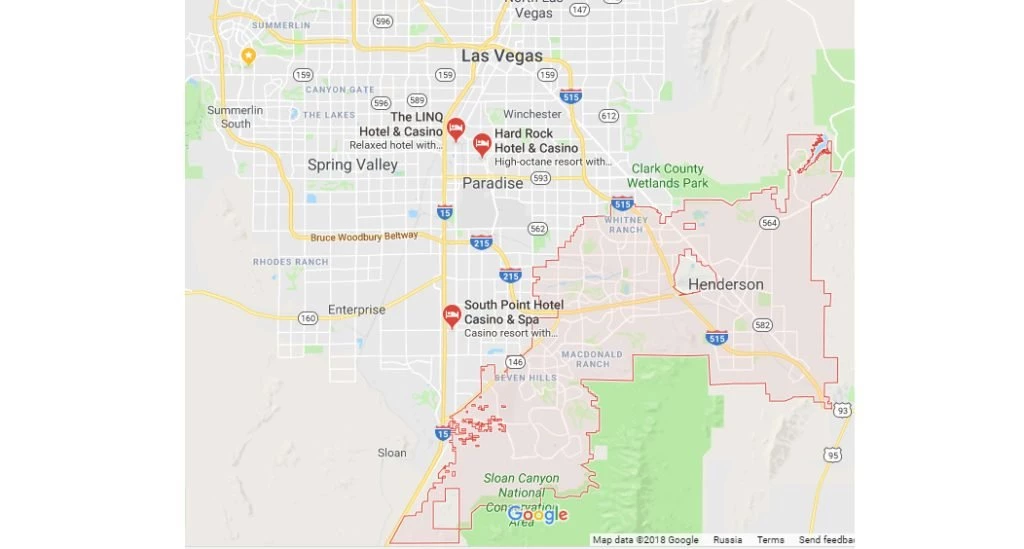 However, Forbes is not the only one who recognized the potential of Henderson as the safest and best city to raise a family in. According to safewise.com, Henderson ranks #5, based on the FBI crime reports, as it has very low rates of larceny and burglaries. But safety is not the only thing this Nevada city has to offer. It has also earned a spot among the 10 top spring break locations for families, thanks to its beautiful scenery and amenities.
Guard Gated communities in Las Vegas have the lowest crime rates for the obvious reason of a 24 hours guard, but also because normally owners buy and live in these communities and they have a low rental rate and an HOA that enforces a set of conditions and neighborhood roving security.
SUMMERLIN GUARD GATED || HENDERSON Guard Gated
It's Own Community
The city features a number of master-planned neighborhoods, which include plenty of open space and useful amenities. Henderson has over 52+ small and large parks and was also ranked one of the most walkable cities in the USA. You will never get bored of living in Henderson, as it offers many things you can do in your free time. From concerts, galleries, festivals, farmer's markets and similar events to sports and educational activities, there is a huge list of places you can visit with your friends and family.
The Henderson Pavillion has regular shows you can follow them on Facebook. https://www.facebook.com/HendersonPavilion/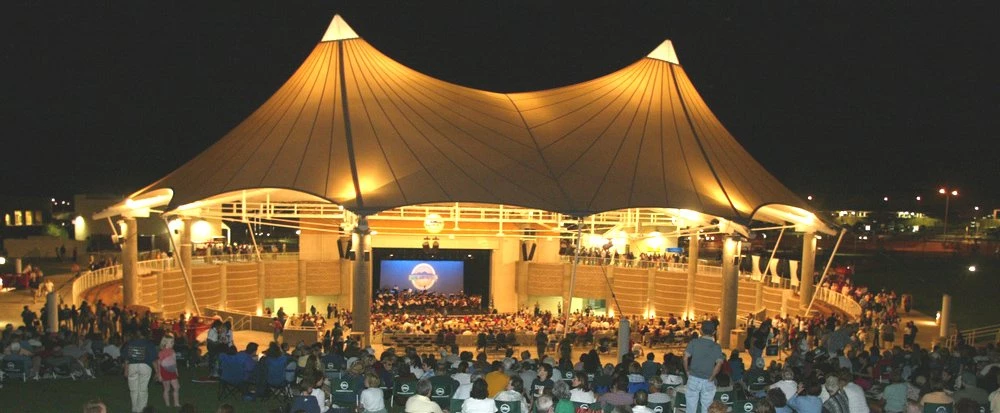 "I visited the Henderson Pavilion in the Evening. I attended a play .The Pavilion is new and modern. You can pay for seats or sit among the grass. Impeccable lawns with clean seating. Wonderful acoustics and fully covered. Bathrooms on site were clean. Food stands available and plenty of parking. Visit this beautiful place. Well worth the visit."- Tripadvisor
There is also the Clark County Museum, the place with one of the best regional history exhibitions in the Las Vegas area. If you're more interested in nature than history, you can visit the Lion Habitat Ranch. This unique place is a home to different kinds of big cats for those who like animals. Lake Las Vegas is also nearby for weekend picnics and quality time. Those who like adrenaline and adventure can visit the Cowabunga Bay Water Park and enjoy the extreme yet fun water slides. If you want to experience the rush of gambling in Henderson, you can visit the M Resort Casino or the Sunset Station Casino, two of the best places for gambling in this city.
Cowabunga is popular and has season passes. Its passed Galleria mall so locals and even visitors from nearby small towns come here https://www.cowabungabayvegas.com/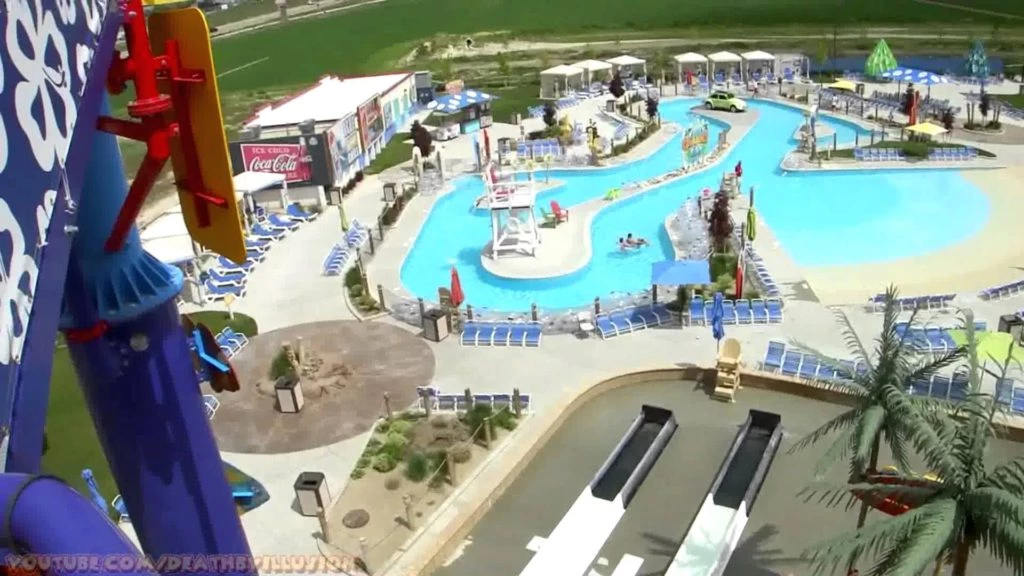 "It was great. In this Vegas summer heat if you don't have a pool, you have a pas to the water park! My kid & love the water slides, & my wife loves lying in the sun working on her tan." Winnie reviews
Another outstanding place you can go to is the Sloan Canyon National Conservation Area, the number one hiking place for the residents of Henderson. Not only that you will get to participate in healthy activities but you will also experience the rocks and scenery of the canyon, which is much alike the surface of Mars. The Henderson Bird Viewing Preserve is also a great spot for nature lovers to enjoy beautiful views of these unique and extraordinary animals.
Henderson NV Homes for Sale
In terms of real estate, Henderson offers a variety of properties, featuring different styles, designs and values. Therefore, whether you're looking to rent out an apartment or buy a single-family home, you will be able to find a good deal that suits your budget. You will be able to choose from a variety of simple to luxurious housing options.
Call for home tour 702-882-8240
Henderson homes for under $300,000
Henderson homes for under $400,000
Henderson homes for under $500,000
Henderson homes for under $750,000
Most Expensive Homes in Henderson
Zip Code Map Search | Community Search | Advanced Search
The home designs in Henderson go from traditional village homes to luxurious apartments with modern, state-of-the-art appliances. You can choose from different floorplans, designs and styles, including single-family homes, condos, apartment complexes, etc.
The city offers plenty of job opportunities with the average salary being $63,120. The thriving economy of this Nevada city attracts people of all ages. The great income opportunities allow talented individuals to seek career improvement and help retain the talent in the city. Besides employment opportunities and plenty of great places to work in Henderson, there are also numerous education opportunities.
Educational opportunities are quite high on the list of requirements when it comes to looking for the best city to raise a family in. Luckily, Henderson offers plenty of public and private schools from preschools to academies and universities. Some of the educational facilities include the Lake Mead Christian Academy, GU Christian School, and Black Mountain Academy and Preschool.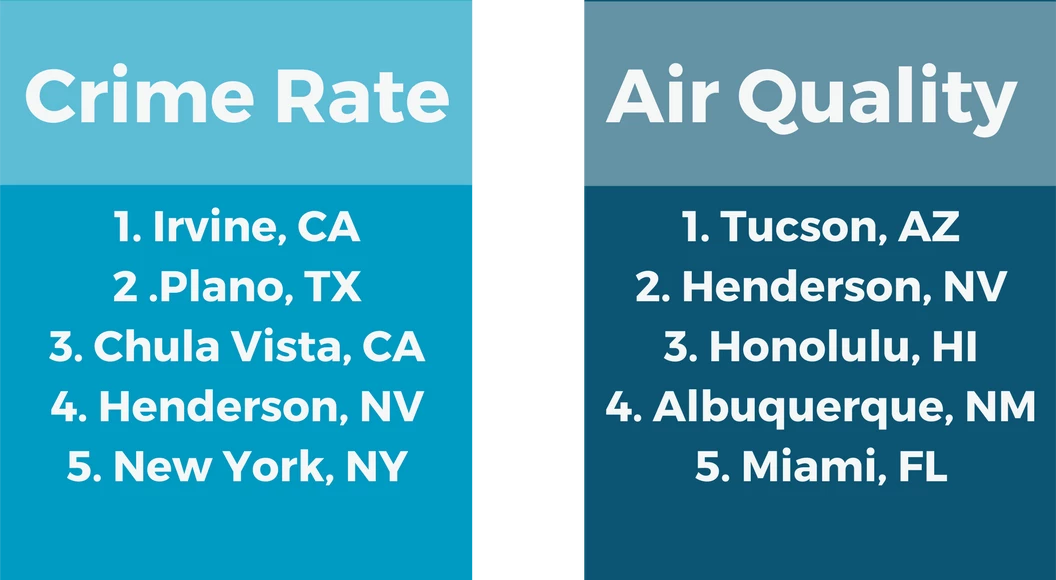 Henderson is also a place where you can live a healthy and active life. It features plenty of sport amenities such as sports courts and sports centers, gyms and running tracks. The residents of Henderson also have quick access to medical attention in state-of-the-art medical facilities. Quality doctors and nurses are always ready for interventions and emergency cases while long-term medical care is also ensured in modern hospital facilities.
Not only that Henderson is ranked as one of the safest cities in the United States but it has also been marked as one of the best cities to live in America, according to Bloomberg Businessweek. Moreover, Henderson has the 7th highest income per-capita in the whole United States, which makes it quite a desirable place to live in. If you're looking for a city where you can raise a family and enjoy a luxurious and good life, Henderson Nevada is one of the best places to consider.
Lake Las Vegas Henderson is a unique master planned community on the edge of Henderson that has quite a list of A-list celebrities willing to pay the minimum $850 a month association fee just for a condo. Celine Dion, Chris Tucker, Jermaine Jackson and many others have called Lake Las Vegas home and its not uncommon to be having dinner out at the Lake restaurants and run into a an artist, musician or Hollywood actor or actress.Just Chillin' and living.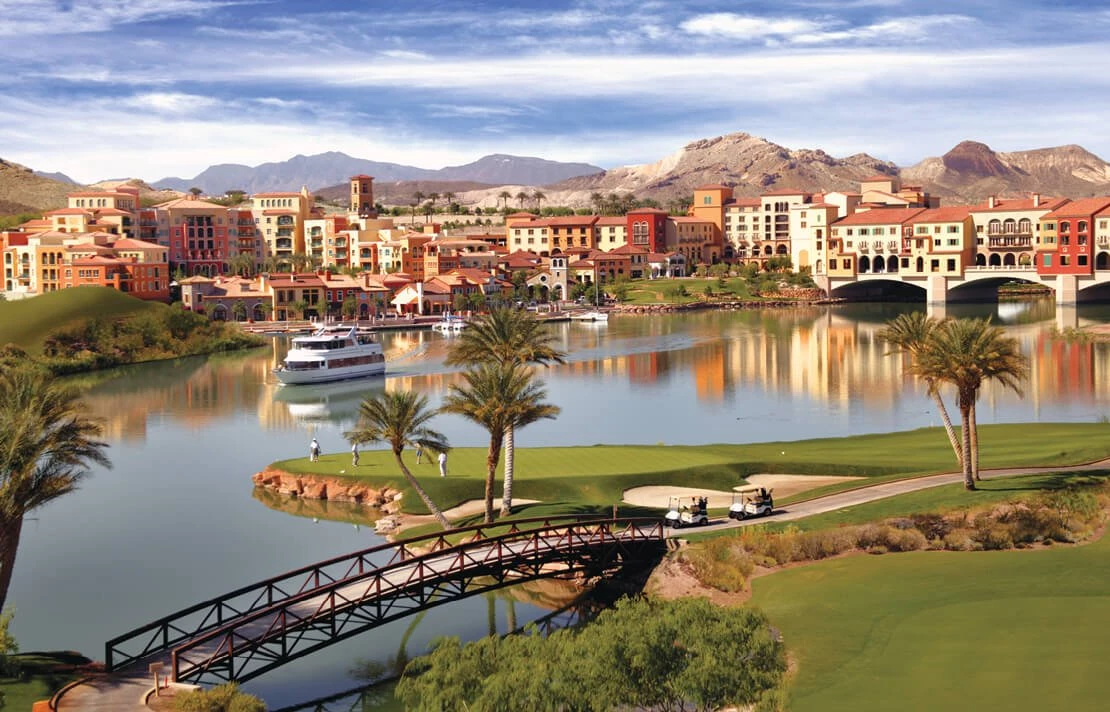 You can choose from different properties and master-planned neighborhood, find the community you like and settle with your loved ones. One thing that's for sure is that this city offers a bright future for children, as well as adults who decide to move here. Your children will have the opportunity to go to quality schools and receive outstanding education, while enjoying the beautiful parks, amenities and scenery of the city. Overall, Henderson is indeed one of the best cities to raise a family in the United States. Besides the safety and great conditions, it offers plenty of education and job opportunities, as well as a variety of leisure activities.
That's Las Vegas in the Background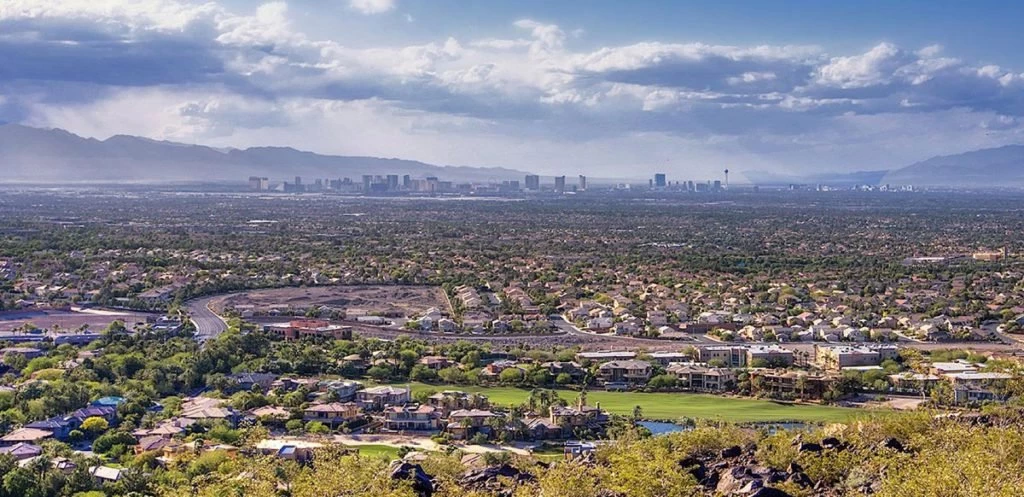 Settling down and raising a family is the ultimate life goal of most people. However, finding the right location to settle down can be difficult. You must look for a safe city, full of education and employment opportunities, as well as all the necessary amenities and important facilities. Luckily, there are places that have it all and one of such places is Henderson.
Henderson Las Vegas NV YouTube VIDEO
Regardless of what your reason is for moving your family to a better city or lifestyle with hopes for a better future, my team has over 25+ years of helping people like you relocate and find your dream home in a community that matches your interests and lifestyle. Come take a tour of the communities and house for sale in Henderson and also explore the options in the Guard Gated Communities of Henderson, Las Vegas NV area. People are surprised coming from California, New York and other major cites at the affordability and amenities offered.
We Specialize in Homes for sale in Henderson NV Call 702-882-8240
*information listed here is not intended to steer possible home buyers to any 1 community in Henderson or Las Vegas. Potential buyers should look at all possible options and come to their own decision which location works best for their individual needs.