Ascaya Las Vegas
October 2, 2023
$1,469.60
Avg. $ / Sq.Ft.
$10,799,000
Med. List Price
What and Where is Ascaya Homes?
Asacya Las Vegas Henderson NV
Ascaya homes and lots for sale are among the top tier sought after view properties in the Las Vegas valley. This 24 hour guard gated community with club house has over $200 Million invested in just the infrastructure of the community. Some of the most expensive homes in las vegas are being built inside this affluent community. Tours can be arrange 10am - 6pm.
Individuals researching Ascaya Las Vegas might find value in exploring similar properties listed in MacDonald Highlands Henderson NV, Ridges Las Vegas and Canyon Fairways.
🏠 See Ascaya Homes for Sale ⬆️
Ascaya Las Vegas Homes & Clubhouse
Ascaya, is a community located in Las Vegas NV that represents a new era of luxury living. It is a community with a collection of 313 luxury homes possessed atop a monument of spiraling stone. That is why Ascaya is best known for having the most beautiful views of the fabulous Las Vegas.
People who looked at Ascaya also looked at: MacDonald Highlands | Anthem Country Club | Seven Hills
Sitting 1000 ft above the valley floor, this community offers one of the most stunning panoramic views of the entire valley. The span of the entire property is 664 acres and each patch of ground has an average size of aproximately 0.8 acres. The highest patch of ground is situated 150 ft above the Stratosphere tower, featuring 360 degree views.


The community is located in Henderson NV and the infrastructure to Ascaya was completed in 2009 and represents epitome of exclusivity filled with luxuries enjoyed by residents. Known as a place of eye-catching beauty and historical wonder, this community sits on top of the McCullough Range above Henderson with amazing views of the entire Las Vegas Valley and Red Rock Canyons.
The community is south of the Las Vegas Strip in Green Valley and definitely offers more than just exclusive luxuries, great environment and unforgettable sunsets. Moreover, Ascaya is one of the smallest, most exclusive communities in the Vegas area with only 313 custom homes built there.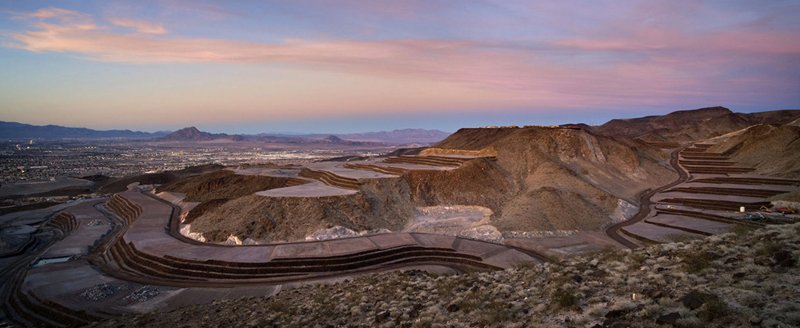 Top Benefits of Living in Ascaya
Ascaya's beauty and excitement opportunities go together with Henderson charms. Located south of Las Vegas and west of Lake Mead and Hoover Dam, this community is occupied with cultural and community events, happening all year round. There are many entertainment options in this community, important for keeping its residents involved and dynamic.

Ascaya Henderson is just minutes away from Henderson's highly rated public and private schools, the popular shopping destinations, outstanding resorts and restaurants and variety of recreational areas including both private and public golf courses. At the same time, residents live in a community very close to the McCarran Airport and the spectacular parks placed across this area.

Nature, nature, nature.. It's all about nature in this community. And, that is amazing. Nature is right a footstep from your door. This is a community that represents home to amazing topography, vegetation and wildlife. Everything here is worth for discovering. Ascaya is a community situated very close to Sloan Canyon National Conservation Area, and Sloan Petroglyph Site, which is listed on the National Register of Historic Places.
Ascaya Clubhouse
Undoubtedly, the center of happenings in Ascaya Las Vegas happens exactly at the spectacular Ascaya clubhouse. This is 23 000 sq feet Clubhouse, designed by an award winning architectural company Swaback Partners and interior design by the famous TAL Studio.
Even though the Ascaya homes feature great amenities, the most amazing is the structure of the clubhouse which is pure example desert contemporary aesthetic, and effortlessly blending interior and exterior spaces.

However, this dramatic expression of desert architecture and hub for social activity is reserved for homeowners and guests. The Ascaya Clubhouse provides represents an elegant relaxed, and exclusive environment suitable for visitors to socialize and unwind. Some of the amenities available in here include, soaring rooflines, terraced gardens, inviting pools, all designed to fulfill the desires of unique clients.
The Ascaya Clubhouse is available for using only to residents of this community and their guests. Some of the most exclusive amenities that this clubhouse offer are the following:
Gathering room- This is a soaring place representing outstanding views of the Las Vegas Valley and is a place where Ascaya residents usually meet with their neighbors, or simply relax.
Events Pavilion- A beautifully designed venue with an unforgettable setting, always ready for community of private gatherings.
Fitness Center- At the Ascaya clubhouse, the fitness center is fully equipped with state-of-the-art amenities and exquisitely dressing areas.
Pool Terrace and Spa Center – The Ascaya pool terrace features a resort- sized family swimming and lap pool with luxurious side cabanas and shade pavilions. Mostly, this is the most visited evening area by Ascaya residents, gathering there before the most spectacular Las Vegas Valley views.
Family Spaces- These are creative areas were mostly younger family members come together and enjoy. This are mainly areas suitable for the interests and passions of younger members filled with an indoor play and hobby room ideal for their activities and play hobbies.
Ascaya Real Estate
Mostly inspired by the land itself, Desert Contemporary design is the most common choice of the design builders in Ascaya. The spacious windows with large overhangs are common part of every Ascaya's home interior which allow the desert beauty to naturally enter the home and create functional shaded spaces outside.

In 2017, Ascaya celebrated the completion of the first inspirational home that is ready to introduce the future of residential living. It is a 7 200 sq foot luxury estate, designed by SB Architects and includes four bedrooms, six and a half bathrooms, an office and an entertainment room.
We are honored to be one of the chosen architects to develop on this beautiful land," said Matt Page, LEED AP, Vice President at SB Architects. "Drawing from our extensive hospitality experience, we approached this project as a smaller-scale resort.
We see a lot of crossover with private estates wanting more resort amenities, and hotels yearning to feel more residential and intimate. We brought the resort lifestyle experience to the ASCAYA residence - incorporating an open layout with substantial gathering places, fluid connectivity from indoor-outdoor spaces, and amenities that overlook the Las Vegas Strip".

Ascaya Homes for Sale with a Las Vegas VIEW!
Looking to buy a home in one of the most exclusive communities in Las Vegas offering spectacular views? Now it's a great time! There are many Ascaya homes Las Vegas that will meet your criteria in every aspect, including large mansions that go over 7 000 square feet in size.
Blue Heron homes has several lots and is a popular builder in the area along with Sun West designs and a handful of other world class architects. You will find some of the must impressive homes and modern designs and floorplans in this area of Las Vegas. You can by an existing home or buy a lot and have us introduce you to the top 3 or 4 builders in Las Vegas.
If you are interested in luxurious design homes in the Las Vegas area, contact us for more information regarding the open mls real estate listings. We will help you find the right home that suits your needs and requirements, as well as offers a variety of amenities at a convenient location in Las Vegas.
Searches Related to Ascaya Homes Las Vegas
Seven Hills Homes for Sale
Macdonald Highlands Homes
Roma Hills Homes

We specialize in Ascaya homes and lots for sale.
New or Resale
Call 702-882-8340