Allure Las Vegas Condos for Sale
Allure Las Vegas is a residential condo high rise tower on the Las Vegas Strip & Sahara Blvd. with 24-hour conciere, security, pool, fitness center and more...
We Specialize in Allure Las Vegas Condos
ℹ️ More Information
Allure Condos for Sale by Size
Allure Las Vegas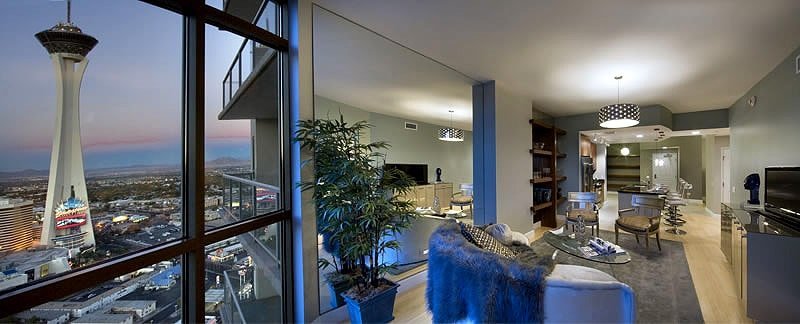 🏠 See Allure Condos for Sale ⬆️
Allure Las Vegas Condos for Sale in a stunning 41 story Las Vegas High Rise condo tower located just off the Las Vegas Strip with stunning views of Las Vegas and the mountains, all while providing the ultimate in convenience and comfort. State-of-the-art amenities include a fitness center, outdoor pool and spa, private cabanas, and 24-hour concierge services.
Buyers who look for Allure for Sale may also be interested in viewing similar properties in Turnberry Towers Las Vegas, Sky Las Vegas Condos for Sale & MGM Signature for Sale.
Frequently Asked Questions About Allure Las Vegas
What are the Amenities at Allure Las Vegas Condos?
What are the HOA fees at Allure?
What is the address or location of Allure Las Vegas?
How tall is Allure Las Vegas High Rise Tower?
When Was Allure Las Vegas built?
How many units are in Allure Tower?
Does Allure Condos allow pets or pet friendly?
What are things to do within walking distance?
Why do people buy Allure Condos?
Buyers interested in Allure may also be interested in touring to compare Sky Las Vegas Condos to the north and also Turnberry Towers to the east. If there is more of a budget then maybe include a tour of Panorama Towers located to the west of City Center Las Vegas and behind Aria.
VIDEO: Allure Las Vegas Condos Overview
🏠 See Allure Condos for Sale ⬆️
Allure Las Vegas Condos Location


The Allure Las Vegas, is located at 200 W Sahara Avenue, Las Vegas NV, 89109 near the Las Vegas Strip. This community features everything you need for luxury living in the gambling center of the world. Overlooking the Las Vegas Strip, this extraordinary high rise offers you amazing views from every condo. If you choose one of the highest units you will be able to see just about everything in the Las Vegas valley.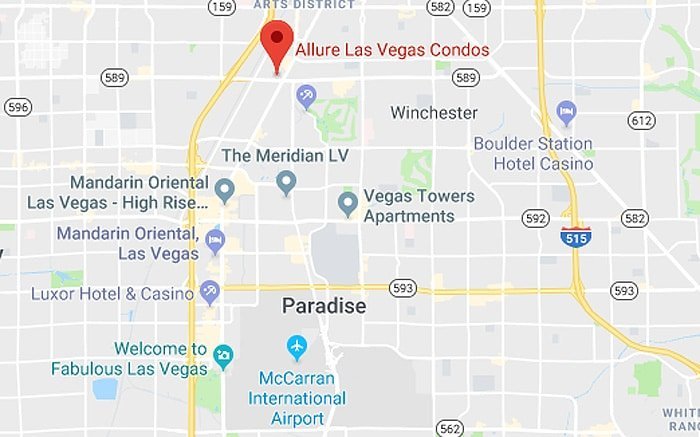 Thanks to the great location, the units of this complex feature striking views of the mountains and the Las Vegas Strip. The views are especially beautiful during the night time, when casino lights light up the city. If you choose a higher floor, you will really be in for a treat when it comes to the view.
Allure Tower Las Vegas General Information


Allure is 41 stories tall and reach a height of 466 feet (142 meters), making it among the tallest buildings in Las Vegas.
Allure Las Vegas Condos was built between 2005 and 2007. The construction of the twin towers was completed in 2007, and they have been a fixture of the Las Vegas skyline ever since.
Allure Condos features a total of 428 residential units ranging in size from 671 square feet to 4,400 square feet, offering a variety of floor plans and layouts to suit different lifestyles and needs.
Allure Las Vegas Amenities
State-of-the-art fitness center
Resort-style outdoor pool and spa
Private cabanas for relaxation
24-hour concierge services
Secure building access with on-site security
Social lounge for entertaining guests
High-speed internet and Wi-Fi throughout the building
Business center with conference room
Covered parking for residents
Pet-friendly policies and amenities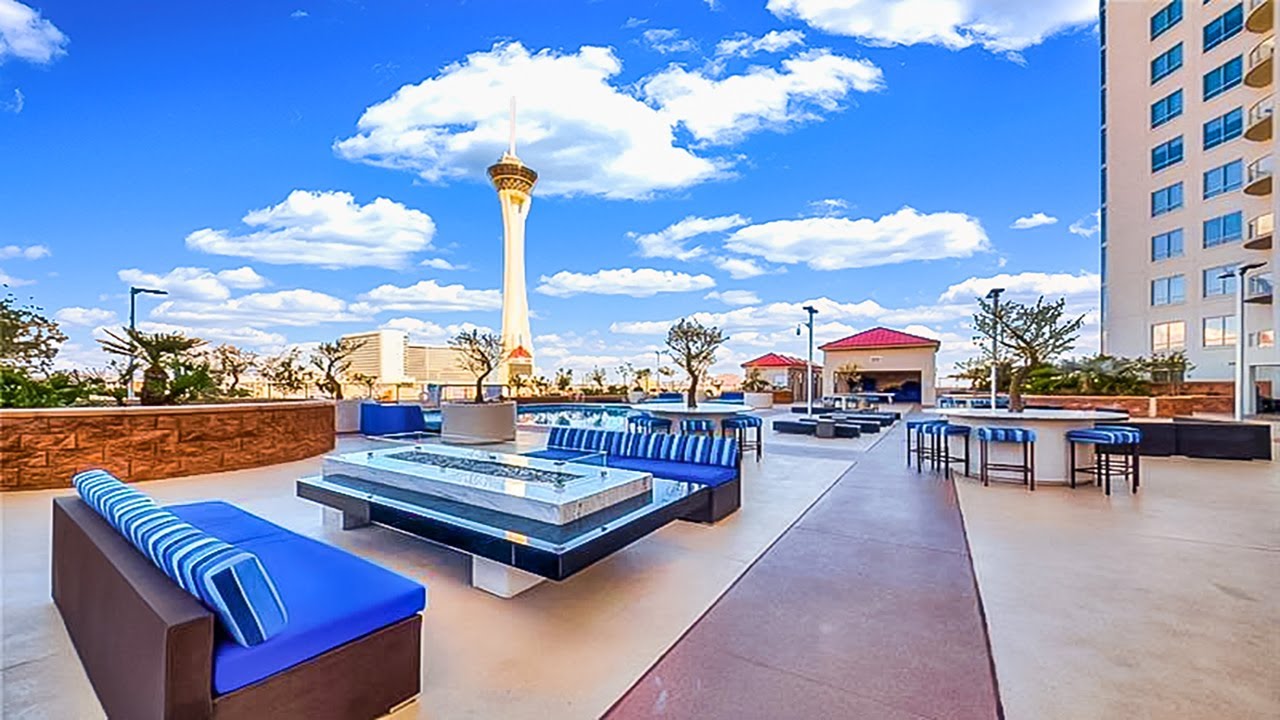 Allure Las Vegas HOA Fees
Allure HOA homeowner association fees range from $397*/mo for a studio unit up to $1,550*/mo + for penthouses. Fee is determined by square footage and how high up. See individual listings for current fee.
Studio $397+/mo*
1 Bedroom $520+/mo*
2 Bedroom $777+/mo*
Penthouses $1,550+/mo*
Does Allure Allow Pets or Pet Friendly?


Yes, Allure Las Vegas Condos is a pet-friendly community that welcomes both cats and dogs. Up to 2 pets allowed up to a combined weight or 60lbs. No Pitbulls. Please check with the HOA is you have any animals prior to purchase.

There are certain rules and restrictions in place to ensure the safety and comfort of all residents and their pets. For example, there may be size and weight restrictions for dogs, and some breeds may not be allowed due to insurance or liability reasons.
Condos for sale Allure Las Vegas Strip Living
When it comes to condo properties in Allure Las Vegas for sale, you can choose between 15 different floor plans to find what suits your needs and desires best. You can choose from distinct studios, one, two or three bedroom floor plans or tower suits and luxurious two-story penthouses.
Each unit has the modern, open style, featuring interior floor-to-ceiling walls made of glass, adding to the contemporary style of the condos. With 10 feet ceilings, every condo feels open and airy, providing that elegant feeling and the "wow" factor for buyers who walk in the first time.
Allure Condos Las Vegas
Each unit also has a private balcony, which gives you enough space to enjoy the view and a cup of coffee in the morning while being on fresh air. The Allure Las Vegas Condo complex has a total of 428 units, ranging in size from 662 square feet to 4207 square feet.
This luxury condominium tower opened in 2008 while the units have been through few renovation stages to ensure the quality and state-of-the-art appliances. Thus, each condo in this complex features upgraded stainless steel appliances and European style cabinets originating from Italy.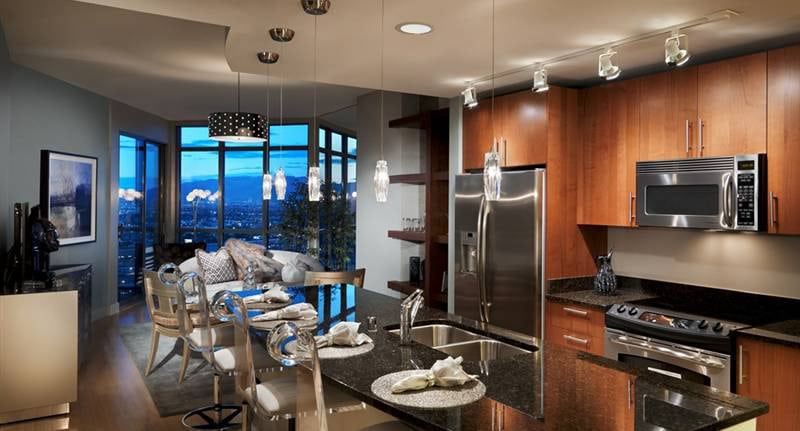 Stone floors and granite counters combine modern design and functionality, which is everything a contemporary home needs. One of the great features of these condos are the spa-like bathrooms with marble surfaces and an oversized soaking tub that is going to make you feel like you are in a spa resort. Since the designers kept modern living in mind when creating these units, each bedroom Allure Las Vegas floor plans has a large walk-in closet with plenty of storage space.
Besides the great features of the units, the Allure Las Vegas Condo complex offers superb amenities and services, which include a 24 hour doorman, valet and concierge services. As far as amenities go, you can enjoy the private pool area of the Allure complex, surrounded with private Cabanas, allowing you to relax while having some space to yourself. If you're looking for some fun, you can find it in the Club room, which conveniently has a catering kitchen service, serving various culinary specialties.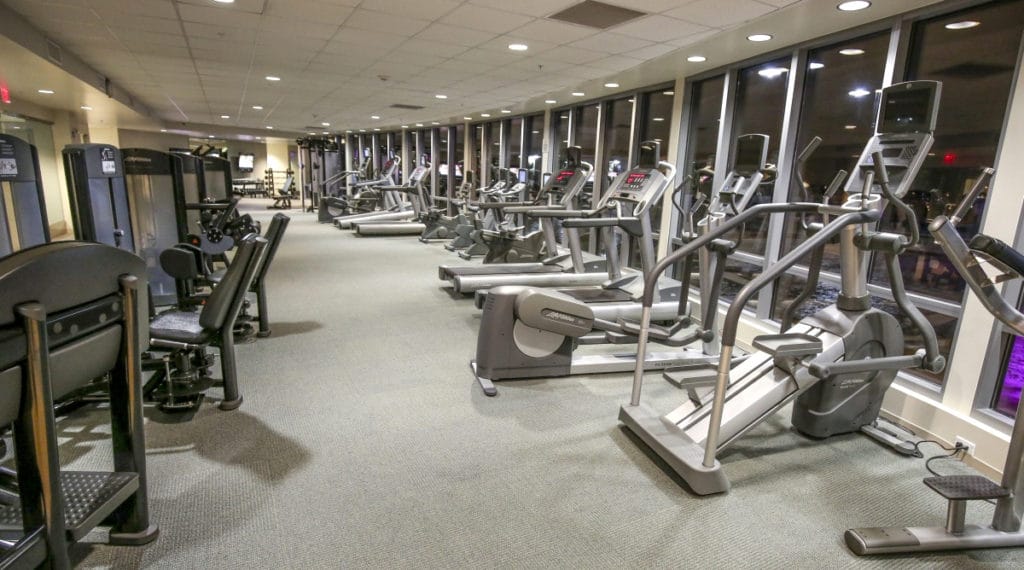 For those who want to maintain a healthy figure, the complex offers a state-of-the-art fitness center. This fitness facility features individual wellness programs to suit the needs of every user. You can also use the private exercise room if you don't feel like working out in a group or if you have private lessons with a personal trainer.
Either way, as far as fitness goes, all the requirements are definitely covered. If you need a good workspace outside your condo, the Allure Condo complex has a business center where you can take your tasks seriously without any distractions.
The business center also features access to high-speed Wi-Fi connection for convenient and effective working. You can also use the private library within the complex, which is a great feature for students and businessmen. The Allure Las Vegas Condo Complex definitely covers all business needs, as it all necessary amenities for those who came to work. There is also a special media room with conference facilities, in case you ever need one.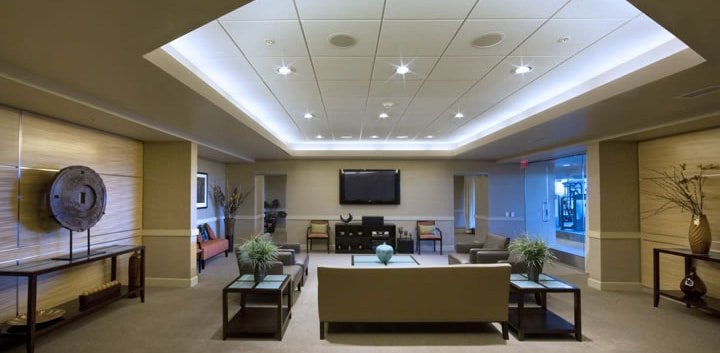 "I love living here! Great security. Movie room, great gym and fantastic views from my condo. Free valet and tons of service including Dry Cleaning service from lobby. Perfect location at end of strip to walk to shows and restaurants. 24 hr Walgreens next door. Nice business office with computers and printer. High tech security elevators that only access your floor. We travel alot and staff handles anything for me when ever I call-holding mail etc -" Allure review
4 Reasons to Buy at Allure Las Vegas
Location: The location of Allure Las Vegas Condos is highly desirable, as it provides easy access to the best that Las Vegas has to offer, including world-class restaurants, shopping, and entertainment.
Security: Allure Las Vegas Condos provides residents with a high level of security and peace of mind, with 24-hour concierge services and secure building access.
Views: Allure Las Vegas Condos offers breathtaking views of the Las Vegas Strip and surrounding mountains, which is a major selling point for the community.
Amenities: Allure Las Vegas Condos is known for its top-of-the-line amenities, which include a fitness center, outdoor pool and spa, private cabanas, and 24-hour concierge services.
Allure Condos Las Vegas property is only minutes away from Downtown Las Vegas, providing quick and easy access to the Las Vegas Boulevard, the Arts District, the Center of the Strip as well as the freeway. The unique location is a great benefit of living in this condominium complex. You will be close to many important facilities in Las Vegas, not to mention the tons of entertainment sources.
Things to Do Close to or Within Walking Distance of Allure
The Las Vegas Strip - the world-famous entertainment and nightlife destination is just a short walk away from Allure Las Vegas Condos.
The Fashion Show Mall - a popular shopping mall that features a wide range of high-end stores and restaurants.
The Wynn and Encore Resorts - two luxurious casino resorts that offer a range of dining, entertainment, and gaming options.
The SLS Las Vegas Hotel and Casino - a stylish and modern casino resort that features a variety of restaurants, bars, and entertainment venues.
The Arts District - a trendy and eclectic neighborhood that is home to a variety of art galleries, studios, and performance venues.
Walk down to the Downtown Las Vegas and you will find yourself among world-class casinos and venues. If you decide to visit the Arts District, you may do so during the monthly festival called the "First Friday" Art Walk and enjoy various exhibits and live music performances.
Explore a bit more and find yourself in the Freemont Street Experience, where you can take part in many street attractions and watch the Viva Vision light show for free! The nearby Center of the Strip also has a lot to offer but, most importantly, if you travel a lot and need easy access to the freeway, the Allure Las Vegas condo complex is the right location for you!
Allure Condos in Las Vegas Walking Distance to World Famous Peppermill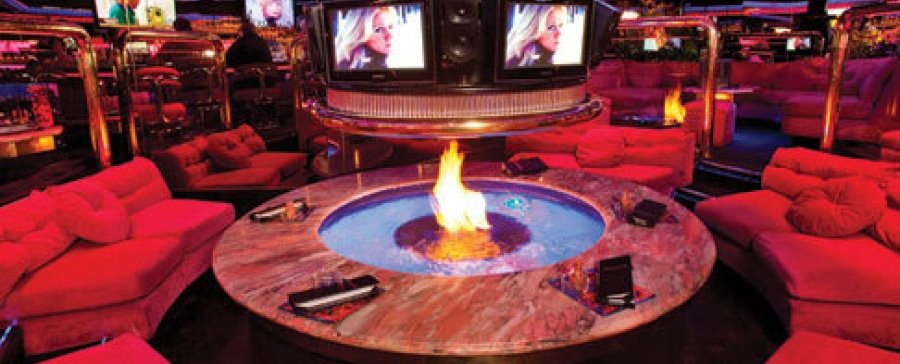 The Peppermill Restaurant and Fireside Lounge has turned into an icon that defines Las Vegas every bit as much as mega-hotels and celebrity chefs. They offer a great menu, décor, and service firmly rooted in the 1970s.
Pops and I had an amazing breakfast! Then again, we are never disappointed when we stop by. Our server Moises, had an amazing personality, got all the stuff we asked for and all with a smile. Dad's favorite part was the waitress, as you can see, she had a barely covering skirt and made Pops smile! Honestly, these folks are great. I always eat there, I prefer before and other place in Vegas. They got it all! Yum yum yum!!" Tripadvisor Review
Allure Las Vegas is a great center on the strip and made for adventure, exploring, and entertainment
From affordable studios to a penthouse in the sky, these floor plans create a modern living space that is both stylish and functional. Designer touches accentuate the comfortable flooplans that have kept open spaces to accentuate the views. If your serious about buying a high rise in Las Vegas, be sure to compare overall value of Allure and schedule a private showing.


Searches Related to Allure Las Vegas Condos for Sale
High rise condos Las Vegas
Metropolis Las Vegas
Sky Las Vegas
We Specialize in Las Vegas Allure Condos for Sale
Contact a sales agent at 702.882.8240