Aliante Homes
We Specialize in Aliante Homes
ℹ️ More Information
Aliante Homes for Sale by Type
Aliante Homes
September 24, 2023
What and Where is Aliante Homes?
Aliante Homes
Homes for sale in Aliante Las Vegas are located north of the world famous strip in North Las Vegas, NV a master planned community that has a public library, parks, public golf course and local casino. This is the largest master-planned community in North Las Vegas close to Sun City with public golf course and the most popular floor plans for single family home buyers looking for overall value per sqft.
Prospective buyers searching for Aliante Homes might also find interest in exploring comparable Providence Homes, Centennial Hills Las Vegas NV Homes for Sale and Homes for Sale Skye Canyon Las Vegas.
🏠 See Aliante Homes for Sale ⬆️
Aliante Las Vegas Homes for Sale
Aliante is located in the beautiful Sheep Mountains and is one of the many large master-planned communities in Las Vegas. In fact, this is actually the first master-planned community created in the city of North Las Vegas. It stretches on the surface of 1905 acres, out of which over 400 acres are used for recreational and public purposes. Besides plenty of recreational amenities and open spaces, the community offers large areas dedicated to commercial developments.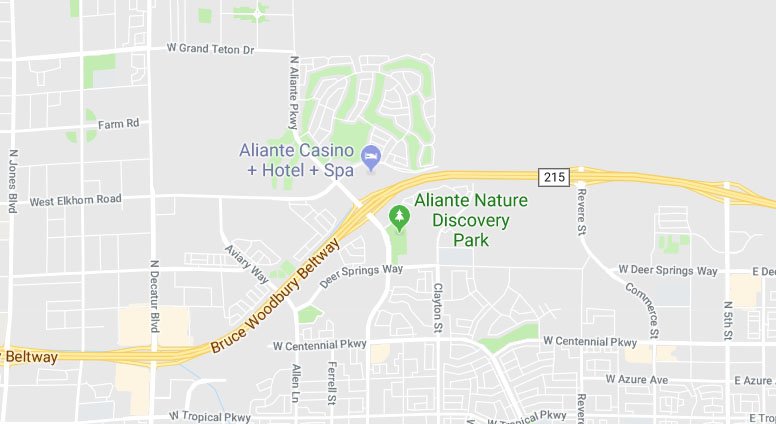 The Aliante North Las Vegas community opened its doors in 2003 after North Valley Enterprises purchased 1900 acres of land back in 2001. The American Nevada Corporation, along with the Del Webb Corporation, built one of the most popular 55+ communities in North Las Vegas that currently offers thousands of homes within its guarded gates.

With 20,000 residents situated in over 7000 homes, Aliante homes for sale makes for an average sized master-planned community that features everything you need for a comfortable life. Before we get into details about amenities and specific areas of the community, there is a little piece of history behind it.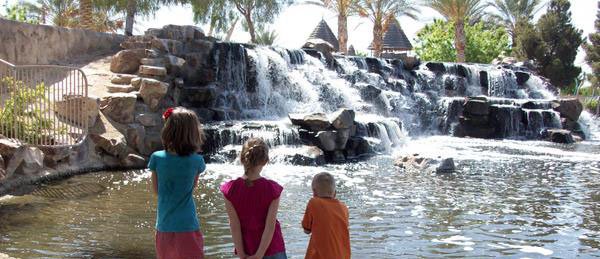 Aliante offers both single story and two story floor plan models available in both gated and non-gated communities. The variety of floor plans makes the area more attractive to buyers and allows them to find dream homes from sale in Aliante, Las Vegas. Besides single story and two-story floor plans, Aliante Las Vegas homes for sale offer a variety of luxurious features including kitchens with granite counters, spa-like bathrooms, and spacious living areas.

We must not forget that Aliante is situated in a very favorable location when it comes to taxes. The area of North Las Vegas has lower property taxes compared to other states such as California. This makes it an attractive area for business owners, entrepreneurs and home buyers who want to save their budget while getting the right value for their money.

The lower taxes and favorable taxation laws are also one of the reasons why many Californian business owners and residents have decided to make North Las Vegas their home. For those who want to retire and live a peaceful yet active life, Aliante in North Las Vegas is an ideal location to keep in mind.


A few common area resources residents comment about are:
Aliante Nature Park
Alianta Casino
Aliante Library
Aliante Golf Course
Other amenities include over 40 acres of parks and green areas, as well as the man-made lake, which is the main attraction of Aliante. The lake features a beautiful waterfall that makes for a great scenic setting and a picnic area. Across the 20 out of 45 acres of the green area stretches the Aliante Nature Discovery Park. Besides that, there are two other traditional parks where you can enjoy taking walks or having a picnic.

Aliante Nature Discovery Park
After walking down miles of trails and walking paths, the residents can take a break at the Nature Discovery Park. This large community park features volleyball and tennis courts and beautiful areas for relaxation. There is even a specially designed area for kids called the interactive dinosaur discovery area where they can learn and play at the same time.

There are other playgrounds for kids in the park as well. If you love nature trips, picnics and hiking, Aliante is a great place to settle in. Besides the plenty of recreational and green areas it has, the community is very close to the mountains. You can take weekend trips and experience the beautiful scenery or simply enjoy the view from the center of the community.
"We stopped by here yesterday. This is a 20-acre park with tennis & volleyball courts plus a lake, waterfall & dinosaur-themed kids area."
"The waterfall is so beautiful, it is so charming to see the lake filled with ducks and a small trail with benches... The dinosaur theme is pretty cool. Splash pad for the kids when it's hot. In addition, there are Horseshoe pits, volleyball and tennis courts too." Yelp Reviews
Aliante Resort & Casino

For those who are looking for the piece of Las Vegas gaming in Aliante, there is the Aliante Casino, which makes for a hotel and spa as well. This three in one facility is located at the Aliante Parkway and Interstate 215 and stretches on over 40 acres of land, providing enough space for relaxation, entertainment, and of course gambling.

The Aliante Casino features five different restaurants where you can try world class dishes and enjoy the great atmosphere. It also includes a showroom with over 600 seats, as well as more than 200 rooms and suits.

Check out all of Aliante Casino offerings on the site.

If you want to take a vacation to a casino resort, you don't have to go far from home, as Aliantes has one right inside the community. Besides the relaxing pools and spa areas, there is lots of gaming space where you can try out your luck and win big!

Book Aliante Casino and Hotel to reserve your spot.
"Pleasant hotel with good restaurants away from the noise and crowds of the Vegas Strip."
"Such a great value for the money! This hotel on The Strip would be so expensive! Wonderful rooms (big size, gorgeous views, clean, etc)! Friendly staff. Easy access to 215 and 95. Would be great with kids, too."
Aliante Golf Course Open to the Public

Aliante also features one of the most challenging golf courses you will find in the desert. The Aliante golf course stretches across more than 7000 yards and includes two water features that will make your golf sessions more enjoyable.

The course offers a dynamic terrain with varying elevation and challenging features. Even though it can be a challenge to the skilled players, the Aliante golf course is open to golfers of any skill level. As a public course, it is open to all residents of the Aliante gated community.

"After reading such good reviews of Aliante I booked a team time for my foursome through GolfNow. When we checked in it was explained to us that Thursday mornings are their usual men's club tee times. The value through GolfNow was exceptional for this course. It was $10 cheaper than the place we played the day before and much, much nicer. All that being said the course was in great shape to say the least. " Aliante GolfAdvisor review
Homes for Sale in Aliante Las Vegas
Overall, Aliante is one of the greatest master planned communities in the area with plenty of useful amenities available to its residents. Whether you're a fan of nature trips and beautiful views of sports and gambling, you will find something suitable for you in the very well designed community. What makes living in Aliante so desirable is the variety of great housing options. The residents of the community enjoy plenty of shopping areas and grocery stores along with the new LVAC gym.

Aliante Las Vegas Homes for Sale
Whether you're looking for your dream home to settle in Aliante or you want to invest in real estate, this community is a great place to consider. All together, the master planned community Aliante, as one of the first communities of this kind in North Las Vegas and considered a great value for the money compared to other higher priced mastered planned areas.
Searches related to Aliante homes for sale
sun city aliante homes for sale
townhomes for sale in aliante**
homes for sale in north las vegas 89031
We specialize in homes for sale in Aliante North Las Vegas
Call 702-882-8240